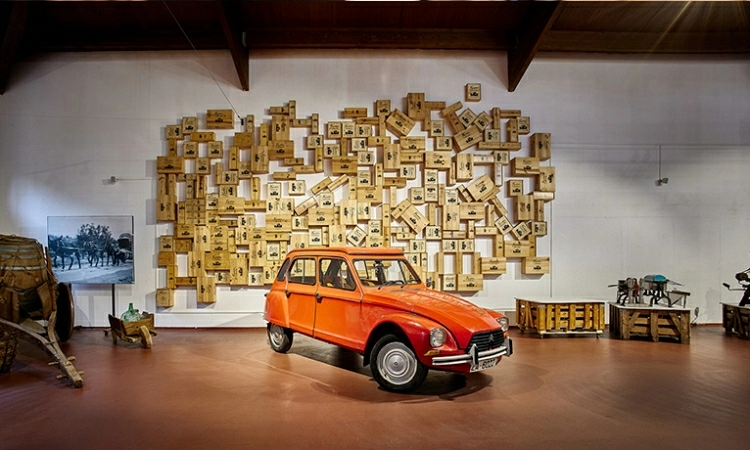 Guided tour of the winery facilities and the Fariña Wine-Art Museum (painting exhibition and sample of old winemaking machinery) 1 hour approx.
Tour of the production hall, the ageing cellar with over 1,800 French and American oak barrels, and 6 enormous 16,000 litre French oak vats, or 'tinos', and the bottling hall of our winery in Toro, to learn in depth about the production process of the different Fariña wines.
The visit continues in the winery's Wine-Art Museum. A hall that hosts the "El Primero" contemporary painting exhibition, and a collection of tools and old winemaking machinery that tells the story of the old way of making wine in the Toro area. A way of getting to know the history of Toro wine and three generations of a family dedicated to the world of wine. The museum, set up with our own funds, is full of special corners, hanging vines, flying barrels and strings of lights that simulate filling the tanks.
The visit ends with a tasting session of two wines, accompanied by a tapa of Zamorano cheese.
Wednesday to Friday: 12,00h. Saturday and Sunday: 11,00h
Price per person: €12. Under 18s free (accompanied by an adult).
12€
Book