WINERY AND VINEYARD
WINERY
Bodegas Fariña was built in Toro, against a backdrop of old vineyards, with an exterior construction inspired by traditional architecture, which contrasts with the modernised interior of a winery that, in itself, represents the balance between tradition and modernity, values that we have maintained throughout our history.
The winery is comprised of several buildings, one of which hosts our Art and Wine Museum on its upper floor, which is in a continual process of improvement, comprised of our own collection of old winemaking machinery and the 'El Primero' Abstract Painting Exhibition, made up of the 40 finalist artworks from the latest edition of the National Painting Contest organised by the winery each year to choose the image for its Primero wine.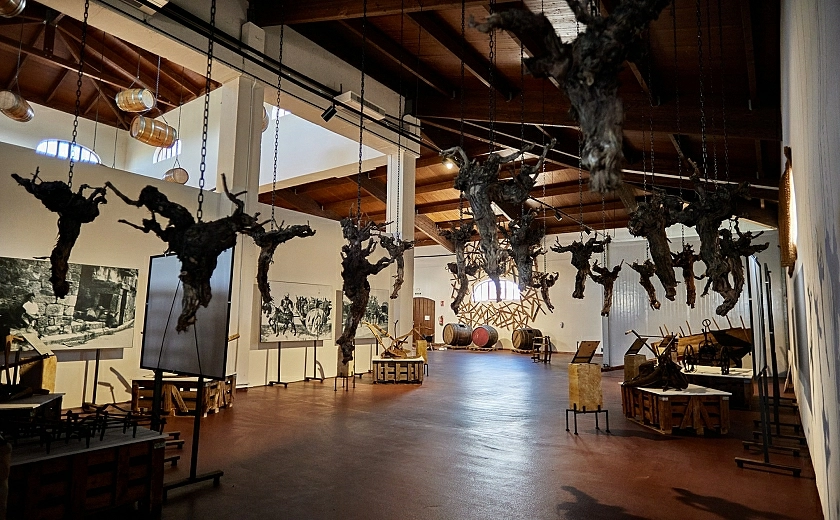 TRADITION AND
MODERNITY
The lower floor of the building hosts the ageing cellar. Situated 5 metres below ground, with rigorous temperature and humidity control, over 1,800 barrels of French and American oak lend our crianza wines part of their distinctive personality. On the same floor are French oak vats with a capacity of 16,000 litres each, which help to achieve this goal. We use them for the malolactic fermentation of certain wines, and to complete the coupages of more limited productions.
Finally, we have the production and bottling halls, which contain modern technology, essential for achieving the winery's quality criteria.
As well as the Toro winery, in our winery in Casaseca de las Chanas, under the quality label 'Vinos de la Tierra de Castilla y León' we produce other ranges, including our range of sweet wines Val de Reyes, and the Modernas Tradiciones series. These are wines with a limited production that pay homage on their label to rural traditions of our region, and reflect our commitment to showcasing the local and the traditional.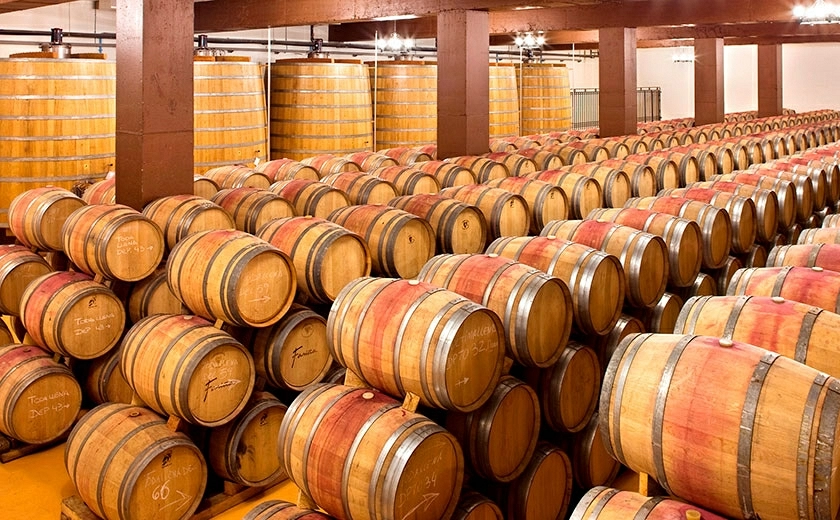 COMMITMENT
TO QUALITY
Our commitment to quality and improving our processes and facilities has manifested in the renewal our BRC and IFS certifications, something that has been possible thanks to the large team of professionals whose eagerness and commitment are one of Bodegas Fariña's greatest assets.